About Paige Oeding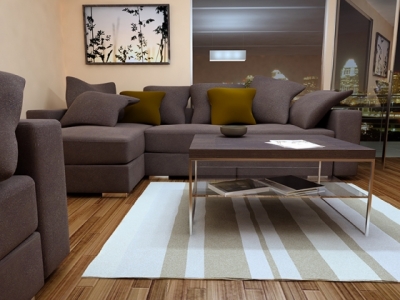 Marketing Your Property For All It's Worth!
Selling residential, vacant land, commercial and farm & ranch from The Treasure Valley to Salmon, Idaho!
Paige Oeding, branch broker of Equity Northwest Real Estate, Boise-Salmon, has been listing and selling real estate for 34 years from Boise to Salmon and everywhere in between. She cares about the clients, community and real estate industry and is well versed in financing and real estate law providing excellent service in all transactions. Real estate is the largest investment in most people's lives. She takes it very seriously and wants it to be a fun, seamless experience.
Boise Regional Board of Realtors
Snake River Regional Board of Realtors
National Association of Realtors
Women's Council of Realtors
"Paige helped me with the complex purchase of an investment property. Her experience was very apparent with the short sale process, renovation requirements on a conventional loan, and comparable values to help me evaluate potential return. She was patient and explained things in a manner I could understand. She advocated aggressively on my behalf and stayed on top of all parties to keep the process moving forward. Paige gets things done. I trust her as a personal adviser on real estate, and will definitely retain her services again."
Camille Bates
"My experience with Paige was fantastic. Her knowledge of the Boise and surrounding areas made for a truly great experience. Take advantage of her real estate expertise. You will very happy you did."
Chris Zunino
"She has been great with us. Always following thru plus going the extra mile for us! We would recommend her to any one looking for a forever home. She would keep us informed of homes coming onto the market and see if the would meet our needs. Most importantly she is friendly and easy to talk too"
Gif and Carla Farrel
"Paige's skill and confidence carried the sale through to a satisfactory conclusion. She worked with us through a difficult negotiation, with both parties threatening to pull out, her perseverance and experience kept the process moving forward. Paige answered every phone call, text and email timely, a true professional. It was a pleasure to work with Paige Oeding. Thank you!"
Jan Sellers
"We had one other home buying experience in our lives, almost 20 years ago. That was our first, and we swore to ourselves, the last. It was confusing and scary. The experience we had with Paige was so much easier! We had great apprehensions about buying a house long distance (almost 800 Miles). We were amazed at how smoothly everything went. We would highly recommend her!"
Jim and Cathy Walker
"I was looking at an undeveloped lot in Donnelly and Paige was the seller's agent. From my first text (on a Sunday, no less!), Paige was always available to answer any questions, responded quickly and was most professional. She was immensely helpful throughout the process, even giving me an update lot conditions as she retrieved her For Sale sign. I would utilize her services again without hesitation! "
Jim & Lisa Schaffer
"Paige was hands down the RIGHT choice for purchasing my first home. She represented me post transaction to make sure all concerns were addressed. She even helped me move in, clean the new house, and brought prepped food to get me through the couple days of chaos that's in buying a new house. Paige  is more than a "realtor" - she lives for this! I'll never use anyone else! Whether it's your first home or your fifth, you can't go wrong with her by your side"
Morgan Boyer